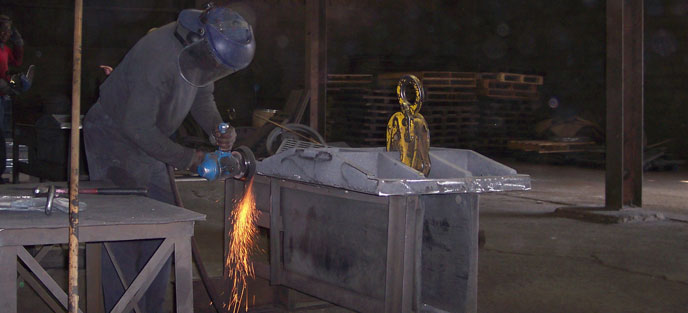 The Safe State Occupational Safety and Health Consultation Program is a FREE, confidential service provided by The University of Alabama to employers throughout the state of Alabama.
At your invitation, our consultants will come to your office or plant and perform a survey to advise you of existing or potential health and safety problems in your facility. Our consultants will suggest general approaches or options for solving those problems and provide you with a written report summarizing the findings of the visit. If additional resources or expertise is needed, we will help you to identify potential sources.
Safe State consultants are trained, qualified, and have the experience needed to provide quality safety and health guidance to Alabama industries. Most have graduate degrees and certifications granted by professional organizations.
Consultants will not:
Issue citations or propose penalties for violations of OSHA standards
Guarantee that any workplace will pass an OSHA inspection
Prescribe specific engineering designs, or
Recommend specific firms to solve problems
Report possible violations to OSHA enforcement staff (unless the employer refuses or fails to correct a hazard within an agreeable time frame)
As a condition, you, the employer, must agree to:
Correct all identified serious hazards that could result in injury and/or illness to your employees
Post a list of identified serious hazards in a prominent location readily observable by all affected employees for at least 3 days or until the hazards are corrected, whichever is longer

Benefits of using Safe State
A safe and healthy workplace will reduce your cost of doing business and contribute to your return on investment in both the short and long term.
The Safe State Occupational Safety and Health Consultation Program is designed to help employers control costs by reducing accidents, illnesses, and problems with regulatory compliance. This cooperative agreement program is 90% funded by the Occupational Safety and Health Administration and 10% by state of Alabama.